The construction company of Levallois-Perret of Gustace Eiffel
Discover the history of Gustave Eiffel's constructions, the most famous of which, the Eiffel Tower.
In 1889, Gustave Eiffel within his limited partnership G. Eiffel et Cie, inaugurated the Eiffel Tower, at the very moment when he was compromised in the scandal of the Panama Canal. Eiffel is in fact the contractor of the locks...
Gustave Eiffel ordered Félix Léon Edoux one of the elevators of the Eiffel Tower.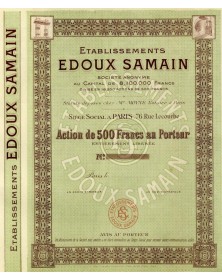 That same year, the Eiffel company ceased to exist and gave way to the "Compagnie des Etablissements Eiffel". In 1893, Eiffel withdrew from the Board of Directors and the company took the name of "Société de Constructions de Levallois-Perret".
The company with its workshops in Levallois-Perret exploits patents including that of the construction of prefabricated bridges. It carries out major works of art for roads and railways, builds the Bordeaux railway bridge, the Viaduc of Garabit, and several bridges over the Seine for the Paris metro.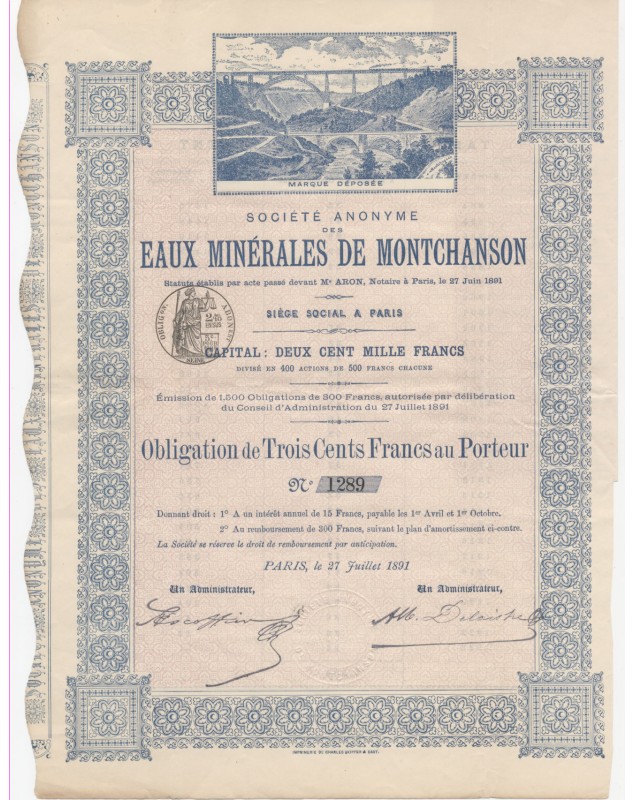 Design of the bridge of Garabit (1884) by Gustave Eiffel and engineer Léon Boyer
The company also took advantage of outlets in the colonies where it installed its "portable bridges".
Gustave Eiffel died in 1923. In 1937, the company changed its name and became "Anciens Etablissements Eiffel". The company then specialized in metal constructions and developed on the colonial market.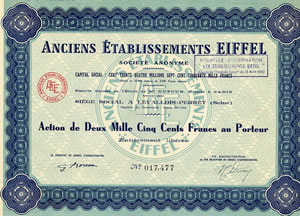 In 1960, the company was renamed "Etablissements Eiffel" then "Société Eiffel" in 1965.
The company was liquidated in 1975. The City of Paris then took over the management of the monument and found that the Tower was no longer very well managed: deformed structure, old staff, poorly trained, too many, costly maintenance, safety standards not respected. ...
The operating concession was withdrawn from the Société de la Tour Eiffel to be entrusted to SAGI, then to the Société Nouvelle d'Exploitation de la Tour Eiffel (SNTE) in 1980. The latter must donate 90% of its profits to the City of Paris.
From 1980 to 1983, the first emergency work was carried out to lighten the weight of the staggering first floor (bringing it back to the weight initially calculated by Eiffel) to bring it back into conformity to meet modern safety standards. The Jules Vernes gourmet restaurant is also under construction. In 1986 the new lighting was inaugurated.
The Société de la Tour Eiffel is today a real estate company mainly owning office buildings in the Paris region.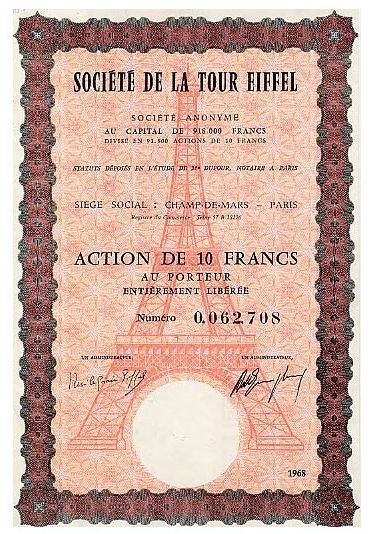 In Same Category
Related by Tags
Comments
Leave your comment