The André Citroën company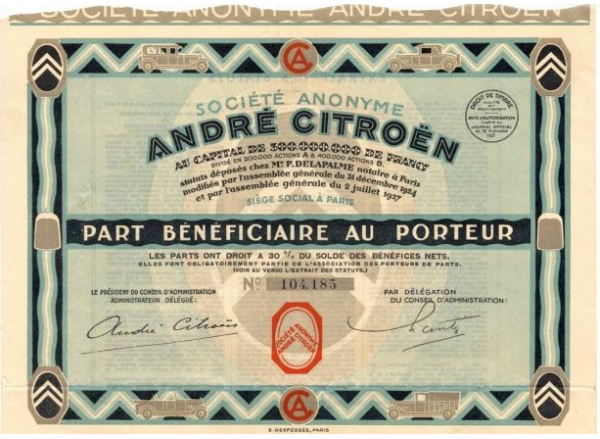 Discover the history of one of the most famous French car brands!
André Citroën (1878-1935) founded a car manufacturing company on the quai de Javel by applying the methods of Fordism. He builds a popular car that democratizes the automobile. The slogan "Forward! becomes the symbol of the firm.
In order to promote access to the automobile, André Citroën created the first consumer credit company in 1920.
André Citroën comes to the rescue of the Automobiles Mors company. Appointed Managing Director of the company by the brothers Émile and Louis Mors, he reorganized the study of customer needs, management, modernized, created new models and doubled the brand's production in ten years.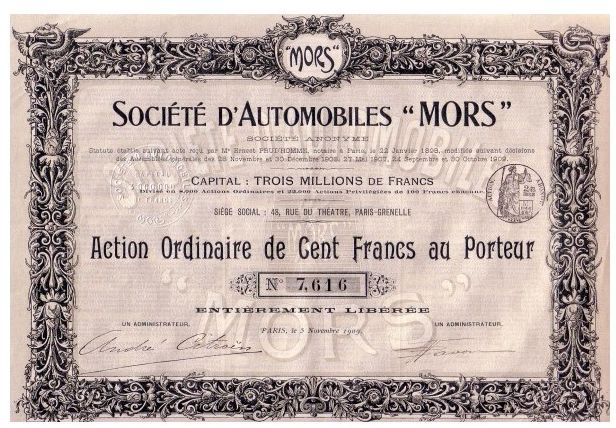 But the too rapid expansion of the company puts the firm in a bad financial position. In 1935, Michelin became the majority shareholder of the Citroën company and saved it from bankruptcy. A few years later, the launch of the 2CV, an economical car, revived the activity and also allowed for an increase in sales of Michelin tyres.
Most of the shares of the company are illustrated with the famous chevron, emblem of the brand, recalling the process of gears with V-cut teeth.
Some bonds also have the printed signature of André Citroën.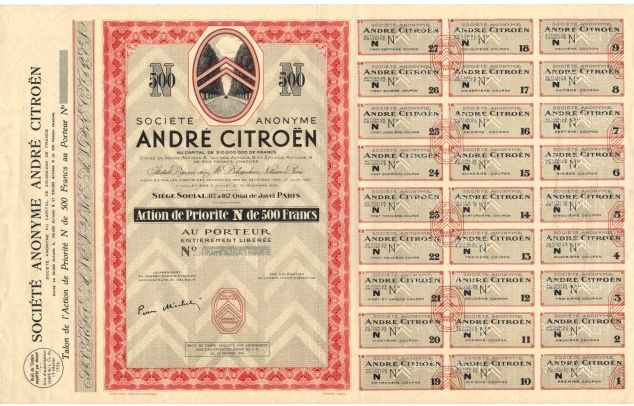 In Same Category
Related by Tags
Comments
Leave your comment