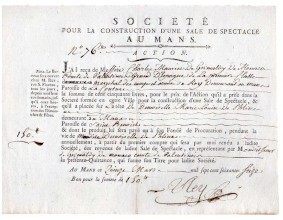 Recent blog posts
Some stock market securities stand out for the richness of their design.
The signatures of famous artists, financiers and administrators on stock market bonds give added value. These must be...
Scarcity remains the essential criterion of the value of an old stock certificate.
There are many criteria for evaluating a share or a bond. Age and condition are very important elements.